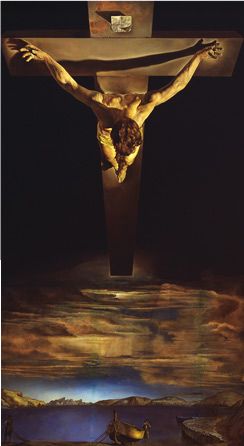 Christ of St. John of the Cross, Salvador Dali, © Culture and Sport Glasgow (Museums)
GOD HAS A MESSAGE FOR YOU - CLICK ON THE PIN OR FLAG OF YOUR COUNTRY
John 3:16-17
For God so loved the world, that he gave his only Son, that whoever believes in him should not perish but have eternal life. For God did not send his Son into the world to condemn the world, but in order that the world might be saved through him.

As a believer in Jesus Christ, God receives you as a member of His family on earth. God also promises you the free gift of eternal life with Him in Heaven!
How can these promises become YOURS?